In all of comics, there is nothing that more perfectly encapsulates Americana and the 1940s and 50s era of innocence, malt shops and that there was once a time you could trust politicians and those in charge.
Archie and the gang, have remained largely unchanged since 1941, even with a variety of animated shows throughout the years and a live action TV movie in 1990, Archie: To Riverdale and Back Again (Lowry) that depicted the characters 15 years after graduating high school the world of Archie has remained forever in a bubble. Not to dissimilar to the The Brady Bunch Movie (1995, Thomas) that placed the titular family in the modern era but presented them with the same attitudes and morality as when the original show aired (1969-74).
So it was with a level of skepticism that I approached Riverdale,

the moody millennial updating of Archie, Betty, Veronica and the rest of the ensemble. All of the promotional artwork, trailers and one sheets for the show gave us the first glimpses of a show steeped in Noir, Lynch and any number of over-sexed teen dramas. In the first promotional poster we saw a steamed up VW Beetle, SPOILER the pilot/opening episode reveals that the couple in the car are Archie and music teacher Miss Grundy who is a far cry from her original 1941 incarnation.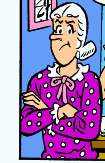 Add in teen angst, unrequited love, heavy doses of medication, a potential murder with hints of incest and social hierarchy that wouldn't be out of place in Mean Girls (2004, Waters) and the show is a melting pot of many ideas that will either be crushed under the weight of its ideas over the shows first season of 12 chapters, rather than episodes, or give us a show that lives up to the promise of its Lynchian premise.
Presently the opening episode reminds me of the recent MTV version of Scream, with its dark themes and portentous voiceover. It is certainly a bold move on the part of The CW, though the show was originally developed at Fox in 2014, to take a show so inherently American and add such darkness to it.
Though given the times we live in, the darkness beneath the surface of something so clean and all American is more a reflection of our times than a meditation upon the change in the American dream.